Grab a fork, knife, and cocktail glass as we uncover the seven best places to eat and drink in the culinary oasis of Cathedral City. 
Cathedral City has become an area of tasty places to eat in the past few years. A big departure from the era when they were known for car dealers, fast food chains, and Burlington coat factory. (There may have been a strip club that helped put them on the map too.)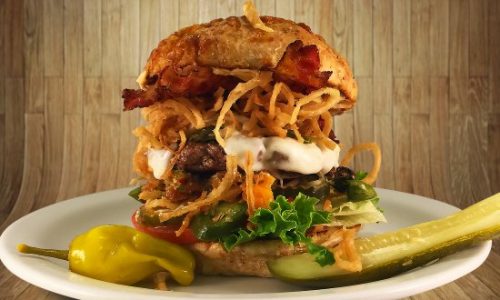 Tony's Burgers is a new concept of American food combining Mexican-American flavors. Located in the heart of Cathedral City, this family-owned restaurant serves burgers, hot dogs, sliders, salads, and French fries. They offer a variety of flavored fries, including my favorite, Cajun Fries. Check out their extensive menu on their website: https://tonysburgers.com/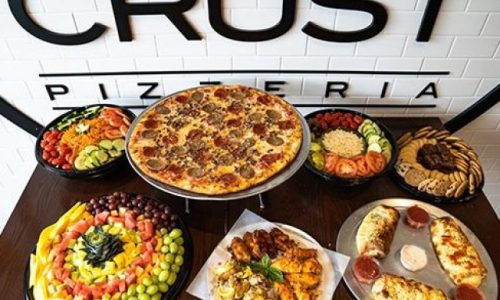 If you are craving something unique, delicious, and extraordinary, make your way to the award-winning Upper Crust Pizza in Cathedral City. Their chewy and flavorful dough is out of this world. They also offer an ultra-thin crust, a light pizza fan favorite. They have other offerings on the menu; check it out here: https://www.uppercrust-pizza.com/.
Salsa's Mexican Restaurant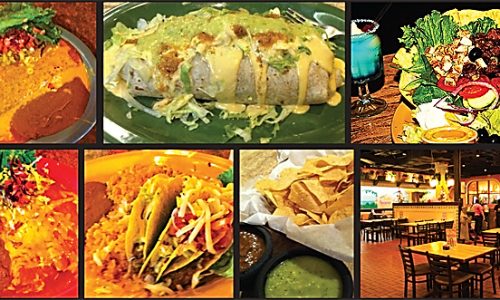 You would not expect so much from a little place in a strip mall. OMG, this place is fantastic! It is one of my favorites. This popular spot in the Greater Palm Springs area serves delightfully authentic Mexican dishes at a remarkable price point. Salsa's mouth-watering menu is complete with various traditional Mexican dishes, including seafood cocktails, tostadas, and tortas. Their salsas are out of this world. I recommend trying the Taco Lidia. It is a corn tortilla filled with carne asada, chorizo, whole beans, and fried onions. It is truly a finger-licking good combination. I also personally like the grilled fish tacos. If you are craving authentic Mexican food, do yourself a favor and visit this restaurant in Cathedral City. They don't have a website, but you can find out more information here: https://restaurantguru.com/Salsas-Cathedral-City.
Nicolino's Famous Italian Restaurant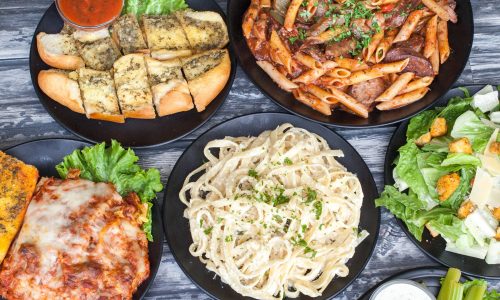 Nicolino's is one of the oldest original family-owned Italian restaurants in the Palm Springs area. Since 1969 and four generations later, Nicolino's still provides the valley with delicious Italian meals. The restaurant specializes in pizza, pasta, chicken, veal, seafood, salads, and sandwiches. Their specialties are chicken piccata, eggplant parmigiana, sizzling Italian sausage platter, and their pizza is out of this world. Here is a link to their website: http://nicolinos.com/.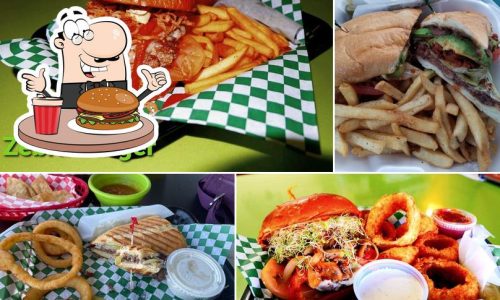 Guy Fieri of Diners, Drive-Ins & Dives stopped here when he was in the Coachella Valley. And for a good reason, it's freaking good! Great tasting breakfast, salad, and sandwich options. Do not miss out on the barbecue served up every Saturday. Learn more about Meester Zebra on their website: https://www.meesterzebra.com/.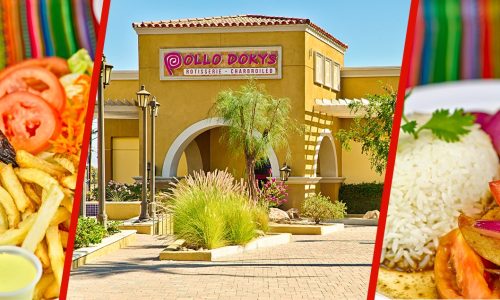 Grab some Peruvian food for lunch or dinner at this restaurant, located downtown near the Mary Pickford Theater. They serve up rotisserie charbroiled chicken, soups, sandwiches, and more. You will enjoy some very good Peruvian food here. Find out more at: https://www.facebook.com/profile.php?id=100063628990988&sk=about.
Henry's Sports Bar & Grill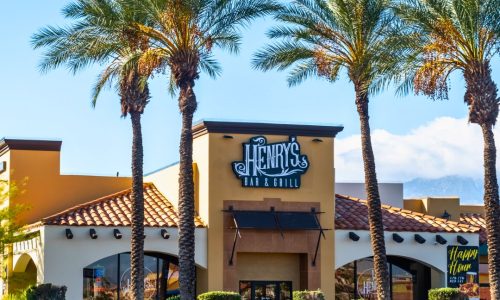 Henry's Sports Bar & Grill is a family-friendly grill located in Cathedral City. A place where people not only know your name but they know your sports teams and cheer with or against you. This is a great solace to chill and relax after your day, sing karaoke, enter fantasy football tournaments, or dance the night away. Henry's is perfect for fun, great food, premium cocktails, or an ice-cold beer. You can find their menu on their website: https://www.henrysbarandgrill.com.
These scrumptious establishments will delight your tastebuds. Whether you are a local foodie or a traveling gourmand, I think you will find each restaurant intriguing, and your palate will thank you. 
If you're considering buying or selling in the Palm Springs area, you may want to learn about more than our amazing restaurants. I can help answer all your questions. Don't hesitate to contact me, Stephen Burchard, The Desert Bowtie Realtor®, taking the (k)nots out of real estate to get answers to those questions.