If you are considering a move to Palm Springs, let me help you make up your mind!
Beautiful Palm Springs is located in Riverside County in the Coachella Valley, known as a world-class resort destination. The greater Palm Springs area is home to top-rated golf courses, parks, miles and miles of hiking and biking trails, and attractions like the Palm Springs Aerial Tramway and the Living Desert.
Palm Springs is truly a remarkable place to call home or visit. Protected by the San Jacinto and Santa Rosa mountain ranges, you will find an incredible array of outdoor activities available, even in the summer heat. 
You will experience a small-town feel with access to larger communities like Los Angeles, Orange County, and San Diego. You really can experience the best of both worlds when you live here.
The weather and location are just a couple of great things about living here. You will find many fun events and festivals that bring locals and travelers out to the desert.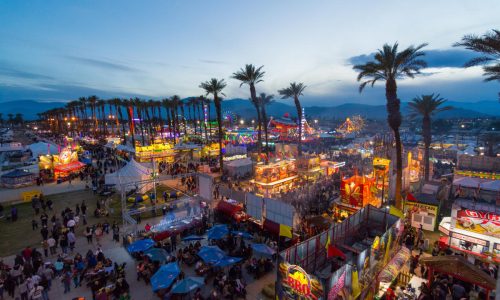 Palm Springs Village Fest is a Thursday evening street fair featuring arts, crafts, food, and entertainment. You can grab a bite to eat, visit the local shops and vendors, and enjoy the atmosphere weekly.
Palm Springs has some pretty awesome music festivals, like the famous Stage Coach Festival and Coachella Valley Music and Arts Festival, which takes place at the nearby polo grounds in Indio. 
Palm Springs is known for its Mid-century Modern architecture and Modernism Week. The event is hosted annually and attended by thousands of mid-century modern enthusiasts from around the world. Homes and furniture are highlighted throughout the festival.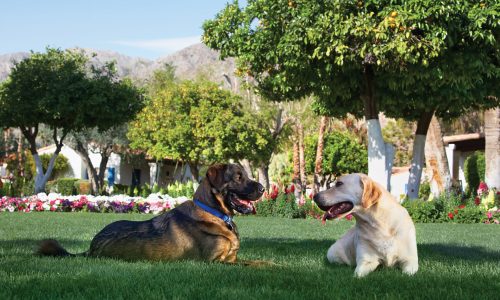 You may have heard that Palm Springs has gone to the dogs. Yes, it has. Palm Springs is a pet-friendly city with many pet-friendly hotels, stores, and restaurants. Your furry companion can have as much fun as you do here. The Palm Springs Dog Park, walking trails, groomers, and pet stores are favorites of our furry friends.
Palm Springs is committed to preserving the area's character and balancing development with artistic enhancements. Enjoy a trip to the Palm Springs Art Museum. The Museum's Architecture and Design Center is cool! (I love architecture!)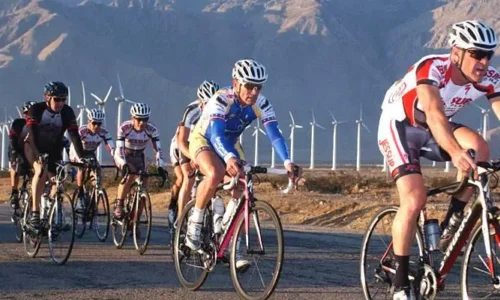 Known for its spectacular hiking trails, many hiking enthusiasts visit to enjoy the natural beauty and spectacular mountain views. Palm Springs is featured as one of the top areas in the Top Hikes of the West book. Some of the coolest hikes are in the spring when the snow melts. If there is a lot of snow, the waterfalls are spectacular all up and down the San Jacinto mountain. Bring your hiking boots and check out the trails.
One of my favorite activities is bike riding. You can explore the stunning mountain views as your backdrop. Many streets are paved specifically for bicycles with a huge bicycle safety lane. You can enjoy the trails outside Palm Springs if you are a mountain biker. Bike rentals are available throughout the city, with paved biking routes all over the bike-friendly Coachella Valley. 
Tennis lovers will want to attend the BNP Paribas Open, held annually in Indian Wells. There are plenty of courts to play across the Greater Palm Springs area.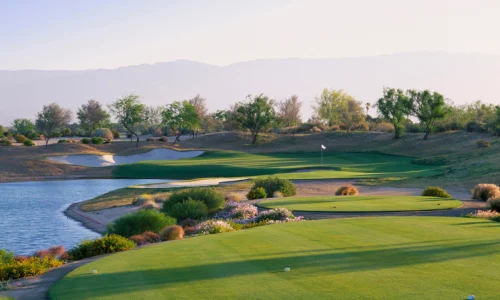 Golfing is a big attraction in the Palm Springs area with the PGA West Stadium Course and the LPGA Dina Shore Course. Nearby, La Quinta hosts the American Express PGA tour, formerly known as the Desert Classic and the Bob Hope Classic. In Rancho Mirage, the LPGA ANA Inspiration (aka The Dinah) is held yearly at the Dina Shore course. Palm Springs has been called the world's golf capital, with various courses open to the public. How could you not want to move here if you are a golfer?
Overall, Palm Springs is a great place to live. Your experiences will vary depending on which neighborhood or area you choose to live in and your interests. There is so much to do and many ways to have fun here.
If you are ready to call this beautiful area home, I can help you. I would love to help your friends and family too!  Contact me, Stephen Burchard, The Desert Bowtie Realtor®, taking the (k)nots out of real estate.