Is Palm Desert's cost of living affordable or out of reach?
When I am working with someone considering moving to this area, this is one of the first questions they ask me.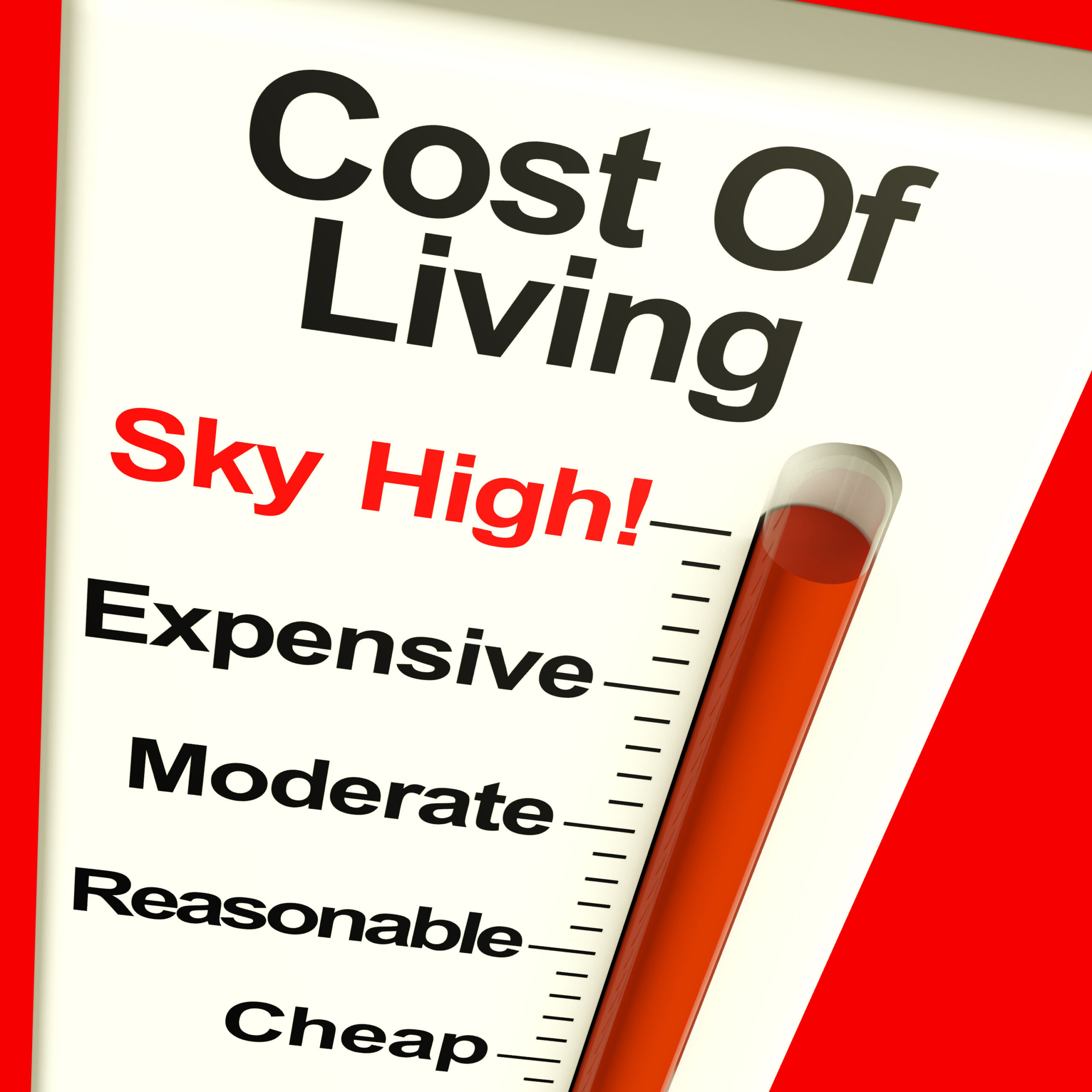 There is good news and bad (well, not bad, but not so good) news. The good news is that the cost of living here is lower than the California average. But, unfortunately, the not-so-good news is no surprise that the cost of living is higher than the national average.

Let me break it down for you.
HOUSING
During the pandemic, home prices increased here, just like most of the country, due to high demand and low inventory. In January 2023, the average national sales price was $383,460, and the average in Palm Springs for the same period was $617,500. The median sales price in California was $696,600 in January 2023.
Although the prices are higher as a nation, you will find housing prices more affordable than in other areas of California.
UTILITY COSTS
Utility costs in Palm Desert are not ridiculously high, approximately 8% higher than the national average. Due to the climate here, you rarely need to turn on the heat, which is a bonus. However, you will use plenty of air conditioning during the hot summer months due to the dry desert heat.
Utility costs are palatable compared to other expenses for living in the Palm Desert.
TRANSPORTATION COSTS
While we do have public transportation, which is widely available, most people in the Palm Desert area use a personal vehicle as their primary mode of transportation.
Considering gas, tolls, auto taxes, and vehicle repairs, our transportation expenses are estimated to be 25.8% higher than the U.S. average. That is lower than some California cities but higher than most.
Interestingly, the average one-way commute in Palm Desert takes 19.2 minutes. This is shorter than the U.S. average of 26.4 minutes, meaning you will spend less time in traffic here.
GROCERY COSTS
No matter where you live, you need to eat. The good news is in Palm Desert; groceries are not expensive. They are not super cheap but are .4% lower than the U.S. average.
Groceries are one of the most significant expenses for many families, so you will not completely drain your bank account by paying crazy prices. Groceries are one of only two indexes lower than the national average in Palm Desert.
HEALTHCARE COSTS
You may find it surprising that the cost of healthcare here is affordable. Of course, that is good news for many who move here, especially senior citizens. However, it is also good news for young families who tend to visit the doctor and emergency room more often.
Palm Desert has several good healthcare providers and healthcare systems. This is also a health-conscious community with access to many outdoor recreational and exercise opportunities, including hiking trails, biking, swimming, tennis, and golf to keep you active and healthier.
There is no denying that the Palm Desert is one of America's more expensive places to live. Unfortunately, the cost of living in Palm Desert is high. The main reason for this is the cost of housing, but transportation and utility costs don't help either.
There is no denying that Palm Desert is decidedly gorgeous, with fantastic scenery, excellent weather, and a wide variety of amenities. If you can afford it, Palm Desert is a fantastic place to live, work and raise a family.
If you would like to explore the possibilities of moving to Palm Desert, I would happily schedule a free call to provide you with some additional information. Contact me, Stephen Burchard, The Desert Bowtie Realtor®, taking the (k)nots out of real estate.