Learn 5 Expert Real Estate Marketing Tip that Increase Sales
Despite the war in Ukraine, the global real estate market grows to $3976.18 billion.  And the value of the US real estate market is estimated at $222.3 billion this year. These figures show that competition in the real estate market is increasing day by day.
To stay ahead, you need to be a good real estate agent and a decent marketer. However, it's not that easy to learn the basics of marketing. Many realtors struggle to promote their business to their potential clients. Why? Because they lack the marketing skills needed to do so.
Maybe you post daily on Instagram but aren't getting any views. Or you're delivering top-notch content, yet you're invisible because no one knows your website exists. Or, perhaps you have the best homes and apartments on your listings, but can't sell them.
As frustrating as these problems are, they're not unsolvable. Below, you'll find 5 expert real estate marketing tips that you can use to promote your business. These tips will help you learn the intricacies of digital real estate marketing while becoming a better agent. So buckle up if you're ready to learn more!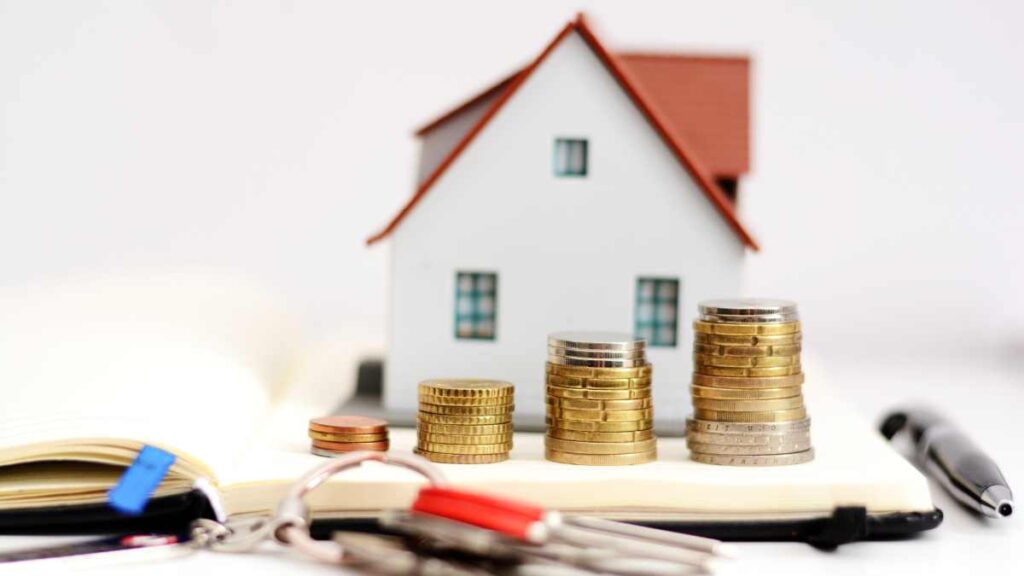 A Perfect Website Is What You Need
In the digital age, there is no alternative to a good website. What do good websites have in common? Let us find out!
A positive user experience (UX) is one of the most important factors. Google uses this parameter, to index and determine a website's rank in search engine results pages (SERPs). There are also several other variables that can help ensure that your visitors are satisfied and willing to return. 
A navigable website keeps users engaged, with 94% of users stating that navigation is the most important feature they look for in a website. But how? Your main navigation menu should contain the main sections of your website, with subsections arranged underneath. Since users browse your site from top to bottom, it's best to place the navigation menu at the top. Finally, make sure that your visitors always find their way back to your home page, no matter where they land.
Other factors you can use to improve your website's UX include loadability, content accuracy, a clear call to action, and a simple design. Compress the images and videos on your website to increase loading speed. Also, make sure the information on your website is accurate and up-to-date.
Since many use their mobile devices to browse the web,  being mobile-friendly is a vital element. In fact, about 60% of the world's internet traffic come from cell phones, tablets, or other gadget and not desktop computers. A website that is not compatible with mobile devices discourages visitors and will cause Google and other search engines to rank you low in their SERPs, making your website harder to find.
Learn Real Estate Social Media Marketing
As a real estate agent, social media allows you to showcase your personality. They also provide you with cost-effective platforms to reach and communicate with your target audience.
When planning your social media marketing campaign, try to be authentic. Avoid hiring someone to write your marketing copy to avoid impersonal and bland content. Instead, write the captions yourself, and communicate with your viewers as often as possible.
One of the best ways to connect with your viewers is to respond to their comments, both positive and negative. These comments can help you establish credibility. You can also use the comment section to educate your audience with tips and lessons about buying and selling real estate.
By educating your prospects on social media, you make it easier for them to find what they need. This will encourage them to return to you if they have trouble buying or selling their properties. Or better yet, they may even decide to become your client.
You Can Achieve a Lot Through Content Marketing
According to statistics content marketing is three times more effective than outbound marketing while costing 62% less. 
The first step to successful content marketing is to set a strategy. Will you focus on SEO, social media, or community-based content? Choose your primary methods and then look for a good writer who can deliver informative, entertaining, and practical content.
Remember that the content you publish has nothing to do with what you want to publish, but what your audience wants to know. Consider topics like "How to Clear Your Credit Score," "What to Do After Your Offer is Accepted," and "The School System in Region X." You can also take advantage of content marketing by publishing newsletters about new offers or recent sales. Another good idea is to turn your blog posts into infographics or videos that you can share on social media.
Set Your Google Business Profile (GBP)
Google Business Profile is a free platform where you can review and succinctly introduce your business to potential customers. GBP, formerly known as Google My Business, displays all the necessary information, including working hours, contact information, and addresses.
Using GBP is a smart move in real estate marketing because most internet users today do location-based searches. That is, they type in "near me" or the name of their current city at the end of their search query.
One of the many benefits of Google Business Profiles is the display of comments and reviews. Taking advantage of this section should be one of your top priorities. Responding to comments gives you legitimacy and credibility. Be understanding of negative comments. Remember not to argue with dissatisfied customers.
Create Real Estate Listing Descriptions 
This section draws a line between general online marketing tips and real estate marketing hacks. While you use all the previous tips to generate leads, you know what users are looking for when they visit your website: good listings.
A commendable description of a real estate listing is realistic, accurate, authentic, and not exaggerated. Don't gloss over the actual condition of the property. Instead, admit the flaws and suggest solutions for them.
Be as descriptive as possible in your listing description, but avoid unnecessary details. Avoid negative terms such as "fixer" and "TLC." Point out and draw attention to the special features of the property in your listing.
One of the most important features of a quality real estate listing is the photos. Make sure these images are vivid and detailed. They should give the impression of a real presence on the property.
Bottom Line
To succeed in real estate marketing, you need to commit time and effort. You can stand out in this saturated market by optimizing your website, utilizing social media/content marketing, creating Google Business Profiles, and writing listing descriptions. But don't forget, that's not everything. For more real estate marketing tips, make sure to check out our other posts. And if you have any other questions, don't hesitate to contact us.