Let me help you! Real Estate is confusing enough.
My desire and passion is to educate and help my clients so they make informed choices. The attachments below are to help clients in the home buying or selling process. I hope and trust you will find these as useful as they are to me.
Let me know if you have ANY questions or need something that isn't here. Thank you.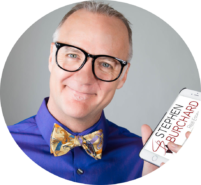 Step 1: Peruse my YouTube Channel
Because today's marketplace is populated with more scanners and video-watchers than readers, I have a YouTube channel just for you! Check out my channel for helpful hints on selling, buying, and the desert real-estate market. What are you waiting for? Subscribe today!
Step 2: Check out These Useful Resources
When you are buying or selling a home, terms, processes, and procedures are all thrown at you. Sometimes at once! Here are some resources to help educate you on what you need to know.
Step 3: Learn the Real Estate Acronym Soup
As real estate agents, we are well-versed in the many acronyms used in our industry. However, we understand that although these are familiar to us, they may not be familiar to our home buyers. Those buying their first home should be excited and feel reassured in their big investment.
That is why we have put together a guide of some of the most commonly used acronyms in our industries as well as their definitions in a quick, easy-to-use guide: First-Time Homebuyers' Guide to Real Estate Acronyms. This free guide will quickly explain common real estate terms that may be confusing so that your clients can enter into their first home purchases prepared.
Stay Connected!
We love to delight our clients and friends with helpful tips, creative solutions, and fun surprises on our blog and monthly newsletter. Drop your email in the box below to join our community!